*
A bottle of Hello Kitty wine:
Blogging It with Katrina Strauss
Check out the links! My personal favorite is
Hello Kitty 08 Devil
:)
*
I also came across Katrina's post about
Naoe Kanetsugu
and did some research of my own only to come up with a Hello Kitty samurai.
Here I give you the original and the end product. More detailed transformation is in Katrina's journal :)
"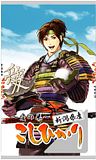 I have to thank Katrina Strauss for these latest additions to my Weird Hello Kitty collection.

Mine is definitely "Luc, we gonna have company!" lol


Which "We've got company" line is your favorite?
Hello Kitty Vibrator Masturbator
?
Well, I just visited www.japanator.com and I have to tell you - there is no end to HK amazing products.

Take a look at this




and this (contributed by Rangoric)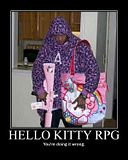 Does everybody remember my post about
Details @ amazon
What do I get with my search? This:
Details @ amazon
I am truly scared to deal with amazon lately! >:|
(Minami Megumi is not exactly a sweet little angel either - I know, I know!
But I am
not
afraid of
her
! LOL )
OK, so I get on Amazon to look for this:
A very interesting collection of photos of ruined buildings.
Here is one of them:
Shame, really :(